Guru Rinpoche Day Message, August 7, 2022
"Today my birth has been fruitful. I have well obtained a human existence. Today I am born into the family of the Buddhas: I have become a son or daughter of the buddhas. From now on, at all costs, I will perform the actions befitting to my family."
Bodhisattva Vows.
Announcements
Dear Friends,
Our sister organization's Center, Tupten Osel Ling (TOL), is situated in Manzano de Mori, Trento, Italy. Ukrainian refugees are now making their way into their area and the Chief of Ministry of Mori asked TOL if they would help care for them offering food and shelter.

TOL wants to help as many refugees as they can and would greatly benefit from any help that we can provide. The Sogan Foundation is contributing $1,500 and Sogan Rinpoche is adding $1,000 of his own to this effort. We would like to invite anyone wishing to contribute to this cause to please let us know as soon as possible. The need is urgent and we will be wiring funds as soon as possible.

If you feel moved and able to contribute to support the Ukrainian Refugees, donations can be made via PayPal by clicking

HERE

.
UPDATE:
Dear Friends,
Hello and Tashi Delek! I want to express my deep appreciation to all of you for responding so quickly and offering generous donations to assist Tupten Osel Ling (TOL) in caring for the Ukrainian refugees. Many of you understood the urgency of the situation and responded with your gifts the same night or the next day.
Because of your kindness, our US organizations, Tupten Osel Choling and the Sogan Foundation were able to wire $11,212 to TOL yesterday afternoon. We continue to receive donations from many of you and hope to wire another generous donation to TOL next week.
Cinzia and the Board of Directors of TOL are working very hard to prepare their Center to receive Ukrainian refugees this Monday. TOL and the Chief of Ministry of Mori have expressed deep gratitude to us for our donations.
I am very happy that you have opened your hearts to help fellow humans suffering extreme difficulties. With much love and blessings to you all,

Sogan Rinpoche
March 5, 2022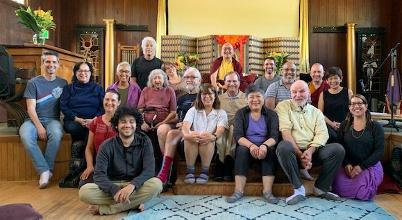 GROUP PRACTICE
Welcome to our Sangha. We are a Tibetan Buddhist community following the Teachings of Shakyamuni Buddha under the care and compassion of Sogan Rinpoche, who has generously offered to share his knowledge of the Buddhadharma with anyone wishing to receive it.
Click HERE to add your name to our email list.
NOTE: Your email address will never be sold or distributed for any reason.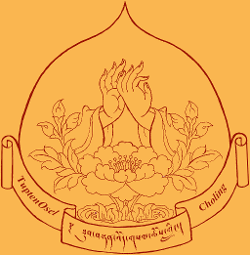 RECENTLY FROM TUPTEN OSEL CHOLING
We are fortunate to share a book on The History of Bayan (Wanyan) Monastery. This edition is currently in Tibetan but the we also have a brief history of this Sacred Monastery in English. For access, please click HERE.

Sogan Rinpoche's Autobiography, "Dreams and Truths from the Ocean of Mind" is now available. For more information, click HERE
"While I am away, I urge you to study and practice the Dharma diligently. I would also like to recommend that you make an effort to get together and discuss the teachings and do the practices that I have shown you:

Ngondro

Guru Yoga tsok

Shakyamuni Buddha

Chenrezig

Phowa

I would like you to alternate the practices. This will help you to build our Dharma community and support each other's practices so you can grow together as Dharma brothers and sisters." – Sogan Rinpoche, 11/3/13, Oakland, CA